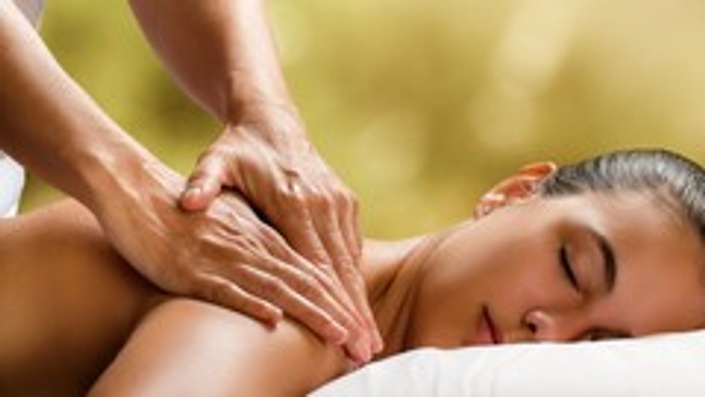 Isla Verde Spa Relaxation Massage Course (Fully Accredited)
Learn Massage Online With The Number 1 Ranked Online Massage Course. A Fun And Comprehensive Massage Training Course
What you'll learn
You will get a Certificate of Completion when you finish this massage course from Mark personally
You will understand how to perform massage using correct body mechanics
You will know how to avoid the many mistakes and pitfalls that so many other massage therapists make
You will know what you need to do to give a massage client an incredible massage experience from the moment she/he walks into your room/spa
You will have the tools to build your own highly successful spa or massage clinic
By the end of the massage course, you will be able to perform our relaxation massage sequence, plus have a wealth of knowledge on other aspects of the spa business that has made us No. 1!


Requirements


In this best-selling massage course, you will need a thirst for knowledge and a desire to do your best
In this best-selling massage course, you will need a willingness to put in the hours to practice and hone your massage skills
In this best-selling massage course, you need to apply yourself once you have learnt the massage techniques that i show you. If you do this and practice you will be on your way to having a very successful career
You will need a massage table, oils or creams, towels and sheets, a pillow plus someone to practice on- I suggest if you don't already have these look at my section 1 of the course for guidance first

Course Overview

"This massage course is worth every dime. In my opinion, instructor and his team went above and beyond with quality lesson plans. I recommend to serious massage therapists who want to become great, take this course. You will not be disappointed."
"This is one of the best massage courses i have ever taken!"

"Excellent and expert instruction. Beautiful videos. These methods are far superior to what we were taught in aesthetic and spa training classes."

"Because I want people to know how awesome this course is! I am someone with no experience with a massage, but seeing this massage course, I was inspired to take it up for my wife, and I have loved it!"

"I had gotten to a point where I wasn't sure if this was a career I really wanted to continue but now I have a renewed sense of passion!"
"Two Giant Thumbs Way Up!"

Want to learn massage online?
Whether you would just like to learn massage online because you would like to treat your family, friends or partner or you are a massage therapist-You have come to the right place!
To do great massages, it is imperative to get the correct massage training.
When it comes to a massage clinic or spa, your best asset is your massage. Without an incredible massage sequence and techniques, it will be very difficult to have a thriving practice.
This online massage course will give you the skills set to give your clients or your friends or family an amazing relaxation massage experience.
Mark's spa had the first 100 out of 100 reviews on Tripadvisor ALL 5 STAR! A feat never been done before by a spa. They were also shortlisted this year for the 2017 Spa & Wellness awards for the Americas.
It doesn't matter whether you have had massage training before or have no experience at all.
In this relaxation massage training course, Mark guides you step by step and shows you not only what his 20 years of experience has helped him, but also he shows you the ways to avoid the mistakes that he has made along the way.
In this massage course you will learn:
Our Full Body Relaxation Massage sequence
The Do's and Don'ts of setting up your massage room
Correct Body Alignment and Postural Problems
How to Set up the right atmosphere for your Client
The Importance of First Impressions
Plus so much more!
The most important aspect to any spa or massage clinic is the quality of the massages, because without the ability to deliver great massages most therapists will not succeed and be taken over by the competition in this highly competitive industry.
In this online massage course, you will learn not only our secrets to giving incredible massages to your clients, but also know how to use your body correctly and avoid the pitfalls that many therapists fall into.
Enroll in this course and set yourself up for life as a Great Relaxation Massage Therapist!
You are about to learn how to do Shiatsu massage and all you need in this course is some floor space, something soft to lie on such as some blankets or something similar, maybe a pillow or two and just wear some loose comfortable clothing. That-is-it!
Mark will guide you step by step and show you just how easy it is to give someone an amazing shiatsu massage experience.

Mark is an Approved Continuing Education Provider(APCE) with the National Certification Board for Therapeutic Massage and Bodywork ( NCBTMB #1805)
Now, for the first time on Udemy, you can learn this unique Thai reflexology system of treating the hands which in turn is treating the whole body.
By taking this online Thai hand reflexology massage course you will :
Increase your client base in your massage clinic or spa by offering something many other places do not offer. There are very few people offering Thai hand reflexology massage outside of Thailand.
You will be able to use Thai hand reflexology on yourself, your friends, your partner or your family and have them begging for you to continue.They will absolutely love this form of hand reflexology massage!
You will not get tired doing Thai hand reflexology because you do not overuse their thumbs like it is taught in the traditional hand reflexology system so you will not get injured.
You will learn about the energy lines, acupuncture points to stimulate and how to stimulate the specific reflex points.
In this Thai hand reflexology massage course, Mark guides you step by step through the movements, techniques, mobilizations, reflex points and energy lines. He explains why, when it comes to hand reflexology, the Thai hand reflexology system is second to none.
Thai hand reflexology massage has been performed in Thailand for thousands of years as a complete holistic treatment for body, mind and spirit. It is seen as a way to remain healthy and not simply an indulgence.
If you are already treating people with traditional reflexology as a massage therapist or would just like to offer hand reflexology to your clients then I urge you to try this course.
This will be a fabulous treatment that you can offer your clients and have them begging for more!
Mark is an Approved Continuing Education Provider(APCE) with the National Certification Board for Therapeutic Massage and Bodywork ( NCBTMB #1805)
All of Mark's courses are fully accredited with the C.T.A.A(Complementary Therapists Accredited Association) which means that on completion of any course you can join the C.T.A.A and receive:
A Professional Certificate showing that you have full membership with CTAA as a Practitioner, covering all your therapies.
Access to discounted Therapist Practitioner Insurance
Access to their CTAA Logo to place on your Website/Social Media/Email
Free CTAA Directory Listing
Have the opportunity to write a blog/article within the complementary therapy field that you work, that will be shared on their Website and Social Media to enable you to reach a larger audience and have exposure to yourself and your website.
Who this course is for:


This massage course is for those who want a career in massage or want to improve their existing massage skills
This massage course will give those of you who want to become a professional massaeur or even just a person who wants to earn extra money the necessary skills to succeed
Your Instructor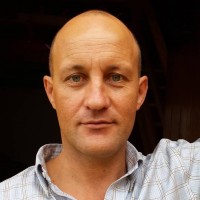 He is the owner of the award winning Isla Verde Spa and runs the Isla Verde Spa Online Training Academy, he is a highly regarded massage therapist, acupuncturist and Pain Specialist. His youtube channel has more than 10K subscribers and well over 2 million views. Mark has more than 25 years experience in the massage and acupuncture field and has worked in spas and clinics throughout the world. He has massaged Presidents and their families, Olympic athletes, professional sports people and celebrities around the world.
Mark is an approved provider with NCBTMB (National Certification Board for Therapeutic Massage and Bodywork #1805) so that therapists can obtain 5 CE hours by doing his aromatherapy course (more course will be accredited in the future)
Mark's spa earned an incredible 100 out of 100 5 Star Reviews on Tripadvisor! ( 100% 5 STARS). In just 6 months after the Isla Verde Spa opened it became the No.1 Ranked spa in his highly competitive. It was also the No. 1 Ranked 'Thing to do'( out of 43) in his area on Tripadvisor for 2 years. His spa was shortlisted for best spa in the International Travel Awards Best Spas and Hotels!
For the first time ever, Mark is revealing the massage sequences and secrets to his spa's success. His massage courses are designed for both beginners who would like to start a career in massage but it also is for qualified massage therapists who would like to improve on their massage skills. After all, the most important aspect to any spa or massage clinic is to be able to give amazing massages each and every time to your clients.
All of Mark's courses are fully accredited with the C.T.A.A(Complementary Therapists Accredited Association)
Frequently Asked Questions
When does the course start and finish?
The course starts now and never ends! It is a completely self-paced online course - you decide when you start and when you finish.
How long do I have access to the course?
How does lifetime access sound? After enrolling, you have unlimited access to this course for as long as you like - across any and all devices you own.
What if I am unhappy with the course?
We would never want you to be unhappy! If you are unsatisfied with your purchase, contact us in the first 30 days and we will give you a full refund.